Each wedding is different and special for some reason, but there is one element that will never be the same to another: the bride's bouquet. It is probably the most symbolic and personal detail for the bride, after the dress, and this is why in this occasion I have tried to look for interesting and varied options, so that, whichever is your style, you can find some inspiration.
XL bouquets
Slightly messy and extra big bouquets are more popular day by day. Maybe they are not the most comfortable ones to carry, but we have to admit they capture everyone's attention.
Wild bouquets
For natural brides who don't have a big budget, wild bouquets suit them down to the ground. Personally, I love chamomiles combined with blue, because colours contrast perfectly and in this way the bride will follow the tradition as well.
With pampas grass
It is clear that this year boho weddings are full of this peculiar grass that looks like a feather duster. But we totally understand why, as they are cheerful, dynamic and give volume to bouquets as well as any other decoration where they are included.
Romantic bouquets
There will always be room for romantic bouquets. If we add to the flowers some leaves, dried elements and greenish colours, we will achieve a totally updated and original aspect.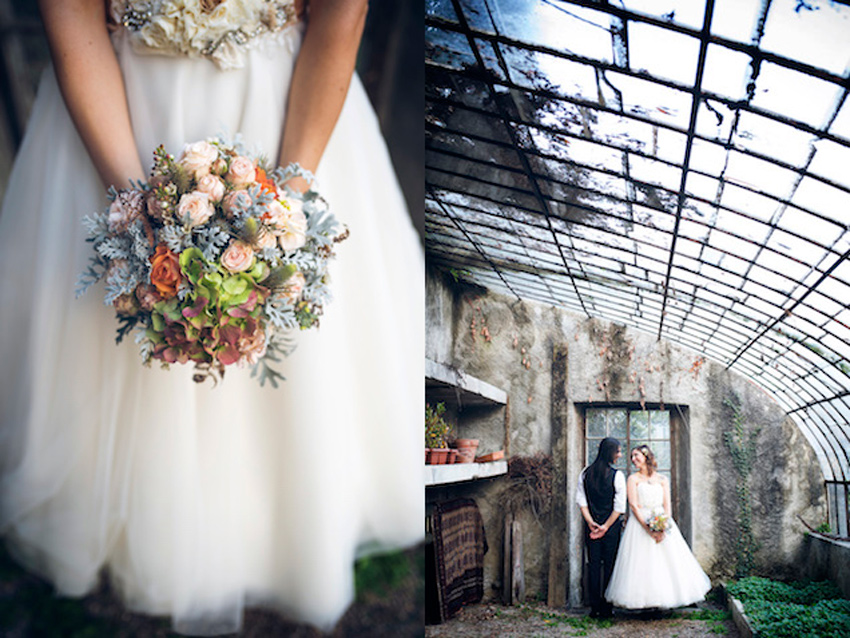 With proteas
Without a doubt, the breakout in bouquets this year has been proteas, because they give a modern and alternative look to any kind of floral arrangement. Pink ones fit especially well in a bohemian bouquet.
Rock bouquets
If you want your bouquet defines you as alternative, then search daring options like this. At the end of the day, who says a bouquet has to have flowers and petals?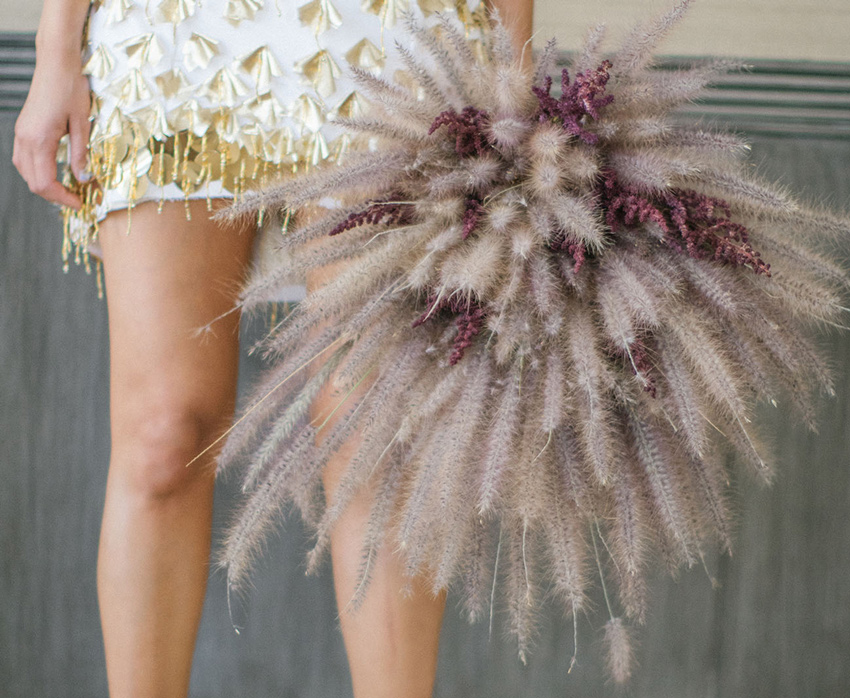 Bright bouquets
If your objective is transmitting happiness and cheerfulness, colourful bouquets are for you. Although this type of bouquet is more common in summer, it is always lovely to include a bright touch of colour.
As said before, there is a bouquet for every bride.
See you soon!